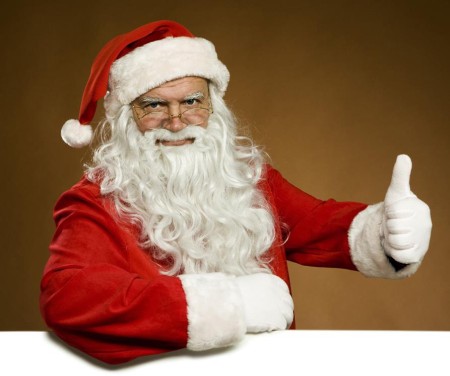 CapeCodOnline.com – The 3rd Annual Northeast Santa Cape Cod Celebration will be held on Saturday, May 3rd. More than 60 Santa Clauses dressed in full regalia will be coming to various locations on Route 28 in So. Yarmouth, bringing with them their entourage of Mrs. Clauses, elves and helpers, and the magical spirit of Christmas!

This is a FREE family fun eventful day that the Santa's will participate in and includes FREE bowling for everyone at Ryan Family Amusements from 10am-11:30am and a gift-filled stocking for the first 100 kids. Be sure to bring your cell phone or camera as there will be plenty of photo ops with the Santa's!
Look I realize this is for a good cause, but do you have to raise money for children by simultaneously confusing the shit out of them? How do you explain this to a kid? Santa's in full regalia in May? I mean come on it's like 60 degrees out Santa, lose the jacket and the boots bro.
Kids are dumb but they aren't that dumb. I think you'll have a hard time convincing them that Santa and the Mrs. are coming down to the Cape with the Elves for the weekend for a little R and R. He's not from Connecticut, he's from the North Pole, why wouldn't he just save some time and money and vacation on the coast of Maine? Explain that one parents.
P.S. I wonder if Mrs. Claus is in full regalia as well or if she's going spring casual. I wouldn't mind seeing what she's working with after all these years.
Facebook: The Real Cape
Twitter: Hippie - Insane Tony
More Articles From The Real Cape: