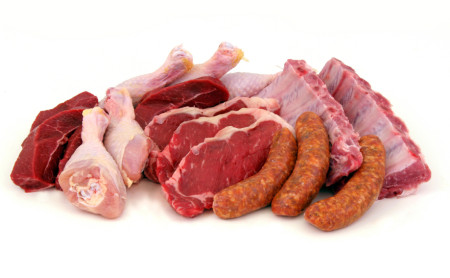 CapeNews.net – Dude Guy, 37, of Rockland was in Barnstable District Court on Wednesday for a jury trial on charges of larceny over $250. He was found guilty and received a sentence of one year suspended probation to end on April 21, 2017.

On September 25, 2014, police responded to Stop & Shop on Route 6A where a manager had reported a shoplifting incident. The manager told police that he had seen a man leave the store with a cart full of toilet paper, but that the man had not come from the registers. He followed the man into the parking lot where he saw the man packing a lot of food into his car. When the man realized he was being approached, he got into the driver's seat and took off. The manager was able to recover some of the food, which was a large quantity of packaged meats and shrimp, valued at about $250. He believed that the thief had gotten away with about $200 worth of meat and shrimp. He was able to obtain the vehicle's plate number.
A run of the plates linked the vehicle to West Bridgewater, where police there advised Sandwich police that Mr. Fritz had been arrested in the past for shoplifting meats by covering them with toilet paper. It was also determined that Mr. Fritz had stolen meats from the Route 6A Stop & Shop in 2010, as well as from a Barnstable Stop & Shop.
This guy suffers from the worst case of Needagirlfrienditis I've seen in a long time. Bro, there is more to life than eating steak tips and taking shits. It's time to grow up and mix in a vegetable or two. Go on match.com or do whatever you need to do to get yourself a lady friend to do the grocery shopping. Someday you'll realize that yeah, fat free Ranch dressing is disgusting, but not nearly as disgusting as dying from a heart attack in county jail because you couldn't stop stealing T-bones and Charmin.
In reality the rest of us guys are just jealous. Single Guy is eating 100% meat kabobs for breakfast and meanwhile we're arguing with our gals about how we liked it when she got preserves for our greek yogurt more than the fresh fruit because it's "sugaryer". Sure, we'd like to eat ribs 3 times a day, but not having to go to the grocery store just becomes more important later in life. High School is over my man, it's time to grab yourself a cold glass of -12% milk and get on with your life.
P.S. For all of you PC people about to give us shit for perpetuating gender roles, you know what else perpetuates gender roles? Lions. The women get all the groceries on the Serengeti too, send the lions an angry email.
Facebook: The Real Cape
Twitter: Hippie - Insane Tony
More Articles From The Real Cape: