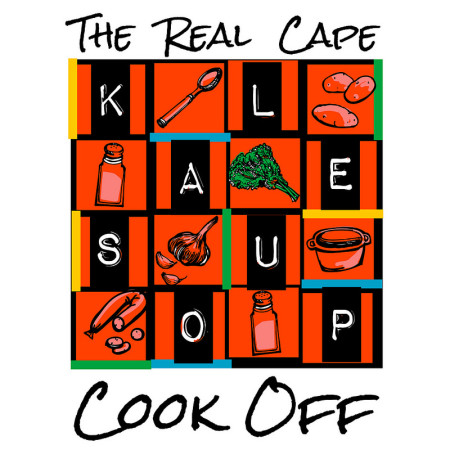 CLICK HERE TO BUY TICKETS (advance tix only $15!)
Can you believe it's been a year since our inaugural Real Cape Kale Soup Cook Off? It sure has and the time has come to crown the new king or queen of Kale! Every single person reading this knows somebody who claims they make the best Kale Soup on The Cape, so on March 1st we will put them to the test and decide whose is best!
There will be both amateur and professional categories and there are still a handful of spots open in each category. These are going to fill up very fast so if you or someone you know wants to sign up as a contestant do it soon. Last year the remaining open spots filled up within days of the announcement and everyone had an absolute blast.
To sign up for The Real Cape Kale Soup Cook Off as a professional or an amateur simply send an email to info@therealcape.com with KALE as the subject and your name and contact information in the body of the email. The contestant sign up is free and will be first come first serve, so once again if you want to enter do it soon.
There will be live music, raffles, giveaways and other surprises throughout the day and we guarantee the fun police will NOT be in attendance! By now most of you know what to expect at a Real Cape party. So call grandma, your cousin or your Portuguese friends mom. Whoever you know that makes the "best" Kale Soup you've ever had and get them signed up, the crown of best Kale Soup on Cape Cod is up for grabs!
The contest winners will be decided by popular vote by you, the people of Cape Cod. We will have over 20 of the best kale soups from all around the Cape so get your tickets, bring your appetite, and be ready to have some serious Kale Soup and some serious fun.
The contest will be held at The Beach House Restaurant on March 1st at 1 p.m. Kids under 12 are free!
CLICK HERE TO BUY TICKETS (advance tix only $15!)
Facebook: The Real Cape
Twitter: Hippie - Insane Tony