By Hippie
31 Oct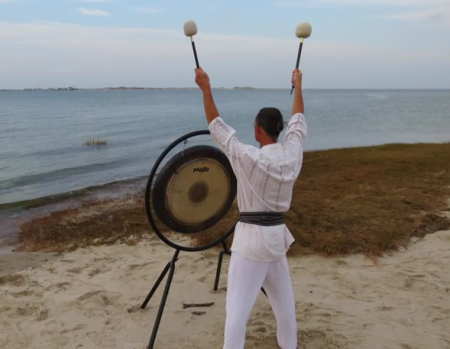 I fucking LOVE this guy. Just bringing his "creation" that he bought at a store out to meet god's creation. Oh and don't overlook the importance of the tiny hair bun and ninja outfit, everyone knows you can't play complex gong compositions wearing jeans.
This ain't no pre-conceived piece of music either, Gong Guy is totally spontaneously improvising. Do you have any idea how difficult it is to improvise on a one note percussive instrument in total silence?
Gong Guy is just crushing life. I dare you to find a more in tune and connected fake Asian anywhere on earth. He's like the vegan Steven Seagal. A blessing indeed.
Twitter: Hippie - Insane Tony - Glitter Ginger - Bonzai - Ham Sandwich
Facebook: The Real Cape - The Glitter Ginger