By Hippie
31 Jul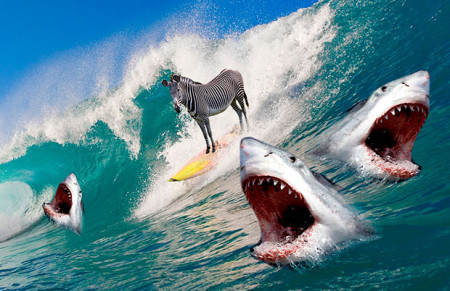 BostonHerald.com – Two marine conservation groups are offering a daylong ocean trip on Cape Cod to search for great white sharks, humpback whales, gray seals and seabirds in their wild habitat, billing the trip as the first of its kind and calling it a safari.

Organizers say there's room for about 250 people on the Sept. 6 expedition. It is intended to raise funds for the nonprofit organizers — the Atlantic White Shark Conservancy, which is based on Cape Cod, and the Whale and Dolphin Conservation, which is based in Plymouth.

"This is the first trip of its kind in Cape Cod and we are thrilled to offer this opportunity," said Emily Moss of the Whale and Dolphin Conservation.
First of its kind? I'm pretty sure they might be wrong on that one. This trip has happened a few times around here before, half the people on Cape Cod have taken this trip. We just don't call it a "safari", we call it "Saturday afternoon".
I guess you can't really expect someone who says "in Cape Cod" to know that though. I guess in a way it is actually true now that I think about it. It really will be the "first trip of its kind IN Cape Cod", seeing as nothing has ever happened IN Cape Cod, things only happen ON Cape Cod. There is simply no quicker way to spot a washashore a mile away than the hearing them say IN Cape Cod. We should hand out THESE at the bridges to avoid this in the future.
P.S. Of the 250 people on this "safari", how many will be wearing fanny packs and Teva's with socks? I say 178.
Twitter: Hippie - Insane Tony - Glitter Ginger - Bonzai - Ham Sandwich
Facebook: The Real Cape - The Glitter Ginger