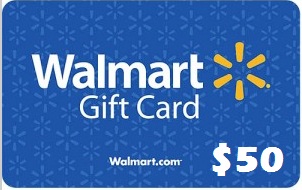 Capenews.net – Geoff Spillane – Susan Clegg, a retired nurse from Mashpee, got the surprise of her life Monday when she received a delivery package from Walmart.

"A week before, I ordered some toys for my grandchildren from Walmart, but I had already received them. I was quite surprised when the bell rang and there was another delivery from Walmart. I thought maybe it was a gift for me," she said.

That is when the shock set in for Ms. Clegg.

She opened the package and found 548 $50 Walmart gift cards along with a receipt for $27,400.
You know how you think sometimes about winning the lottery? In that moment between your head hitting the pillow and falling asleep you divvy up hundreds of millions of dollars between your friends and family. $2 mil for mom, $1 mil for each sibling all the way down to a couple hundred thousand for the girl that sold you the ticket.
Is this what hillbillies in the dirty south living in trailer parks dream about? Is their dream scenario to get 548 $50 gift cards from Walmart? "Let's see, Billy Bob gets three, Sue Ellen gets two…" I feel like a $50 Walmart gift card in the swamps of Louisiana is legit gold, Billy Bob won't have to trap crawdads for the next six seasons if he comes into three of those puppies.
The real question though is why does this shit always happen to people like Susan Clegg? I joke about hillbillies but the truth is my ass would be making it rain gift cards in the electronic department before the Fed Ex guy gets out of my driveway.  Throw a 60″ flatscreen and a Playstation 4 up on the counter and make the martian behind the register play 52 pick up, then run to the shoe aisle and throw gift cards at poor people like they were ninja stars. I always wanted to be king of the poors for a day
Facebook: The Real Cape
Twitter: Hippie - Insane Tony