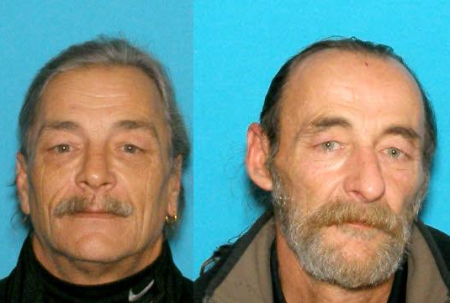 CC – The two men who allegedly tried to abduct a Falmouth teen this week will be held until a dangerousness hearing on July 1.

Dennis Bartlett, 61, and Bruce Bartlett, 60, pleaded not guilty Thursday in Falmouth District Court to charges of enticing a child under 16, attempting to commit a crime and conspiracy.

A middle school girl reported that two men approached her while she was at a bus stop Wednesday morning in East Falmouth.

According to police, the girl said the men tried to entice her to get into a white van.
A "dangerousness hearing" for the squirrel brothers huh? Maybe when they're done, they can launch an investigation into whether or not bears shit in the woods to end that debate once and for all as well?
I've got news for everyone, the Squirrel Brothers are dangerous. Even if this is mistaken identity and they didn't do this particular crime, they are the Squirrel Brothers. They would stab you in the eye and steal the food out of your bird feeder if given the chance. Why do you think they are called the Squirrel Brothers?*
We need to implement a "no shit, just look at them" clause at these "dangerousness hearings". That way even if they don't have definite proof of dangerousness, but the entire town knows they are an inch away from stealing people's kidneys, when the prosecution says they want them held without bail because they are a threat to society, the judge can just say… "no shit, just look at them", bang his gavel, and send them to Sing Sing until their trial.
* I have no idea if that's really why they call them the Squirrel Brothers but it sounded good.
Facebook: The Real Cape
Twitter: Hippie - Insane Tony
More Articles From The Real Cape: