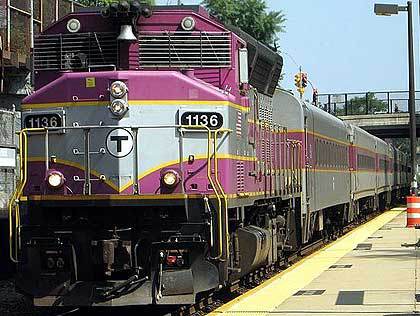 WL – Would a Boston commuter heading across the Sagamore Bridge early each day opt for a canal-side diversion to a Buzzards Bay passenger rail stop or intuitively drive north along Route 3 to catch the morning train at the Kingston lot?

Cape Cod Commission transportation planners will examine such issues in a revised scope of work and update the 2007 Buzzards Bay Commuter Rail Extension Study, which at this point does not address concerns raised by State Rep. David Vieira, R-Falmouth, and Bourne officials.
So I was all set to go into one of those "Is this real life" rants about this being the dumbest question of all time. What Cape Codder in their right mind would drive by a commuter rail in B Bay to keep driving to Kingston? It makes less than zero sense.
Then I see that Bourne officials and David Vieira have concerns and a little bit of my brain leaked out of my ear. There are very few politicians I like, let alone trust, but David is one of them. Agree or disagree the dude's ethics and love for this community are beyond reproach. So what the hell is going on here, why wouldn't we want a commuter rail as close to us as possible?
I've got nothing… total blank, can't think of one drawback. So I'm going to do something I rarely do and let you the readers tell me. What the hell is the problem with a commuter rail in B Bay?
P.S. See, for all you haters, I DON'T claim to know everything… just like 98%.
Facebook: The Real Cape
Twitter: Hippie - Insane Tony