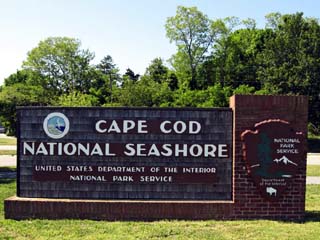 CapeCodOnline.com – The National Park Service says there were nearly 10.5 million visitors to national parks in Massachusetts in 2012.

Those visitors spent more than $500 million, helping support about 6,500 jobs.

The Cape Cod National Seashore, one of more than a dozen national parks in Massachusetts, accounted for nearly one-third of those visitors. More than 3 million people visited, spending about $158 million.

The Boston National Historical Park — which includes Faneuil Hall, the Old South Meeting House, the Paul Revere House and the Old North Church — had 2.6 million visitors. They spent about $141 million.
Oh no biggie, just Cape Cod stomping all over Boston. Looks like we have irrefutable proof who rules the roost in Massachusetts. All of you people in the big city who look down on The Cape like a little brother are eating your words today. Looks like the little brother hit a growth spurt and straight bitch slapped you Beantown.
Faneuil Hall, Paul Revere House and friends think they're hot shit with their 2.6 million visitors? Well wait just a Minuteman, look who's over the 3 mil mark. Boston is just so cute with its big buildings, tunnels and international airport. Meanwhile Cape Cod is just quietly going about its business like a boss and attracting millions of people from all over the world. We might as well throw the State House on a flatbed and start hauling it down 495 because we all know where the real capital of Massachusetts is.
P.S. The fact that our National Seashore is far and away the most visited park in the state, yet every year there's a fight over whether or not we should send our own students there is Cape Cod in a nutshell.
P.P.S. I'm sorry about that Minuteman joke, I don't know what came over me.
Facebook: The Real Cape
Twitter: Hippie - Insane Tony