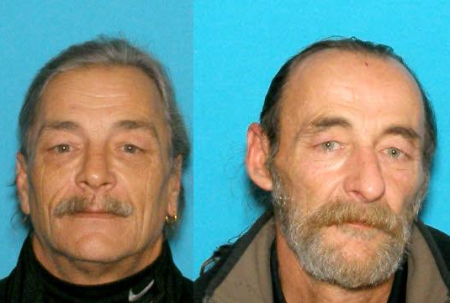 CCT – Siding with the prosecution's argument that the release of Bruce and Dennis Bartlett would jeopardize the "safety of the public, specifically children," Judge Michael Creedon ruled at a dangerousness hearing Wednesday that the two brothers should remain held without bail on charges they attempted to abduct a 13-year-old at a bus stop last month.

Creedon cited past allegations that the Bartletts accosted women and children in Falmouth as a factor that "creates a real problem for the court." And, he noted the recent spate of reported abduction attempts on Cape Cod.

"You've got these problems all over Cape Cod now that are showing up. … They're a real problem for some reason now," Creedon said about other reported abduction attempts in Cotuit, Eastham and Dennis.

The Bartletts' defense attorneys said the two brothers would agree to wear GPS devices and stay away from areas known to draw children, such as playgrounds, as conditions for their release. Those conditions would be "difficult" in the busy summer months, Creedon said.

"If this were December, I probably would have considered the GPS system as you indicated," he said. "But during the summer, we have tourists all over here."
Hold up, did this judge just say what I think he said? He did right? He said that if this were December, when there are only townies around, he would have let the Squirrel Brothers out of jail, but they are far too dangerous to let out now when there are precious tourists here. Isn't it comforting to know that Judge Creedon would be perfectly willing to risk the safety of year round residents and their children, but isn't going to take any chances when there's tourists around?
I guess it could be a compliment? Maybe he's saying that our kids are tough enough to mingle with the likes of the Squirrels but summer kids are soft? Nah, I'm pretty sure he's saying we can't have scumbags roaming the streets scaring all the rich folk, but he'd have no problem giving them the keys to the peninsula when there's just us year round folks here to terrorize.
Judge Creedon obviously thinks tourists are somehow more important than year round residents. What he obviously doesn't realize is that #townielivesmatter.
Facebook: The Real Cape
Twitter: Hippie - Insane Tony
More Articles From The Real Cape: