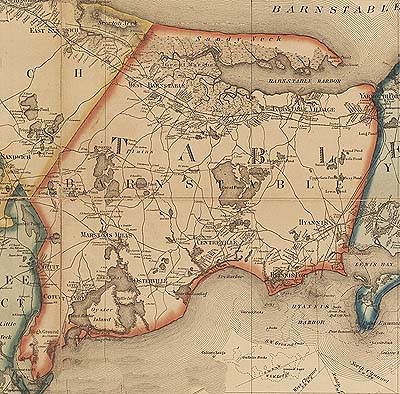 CapeCodToday.com – On this day in 1639, the town of Barnstable was incorporated as a municipality, one of three towns established on the Cape that year, along with Sandwich and Yarmouth.

The first group of settlers of European descent to live in Barnstable were led by the Rev. John Lothrop, a Congregational minister who had been imprisoned in England and emigrated to America with two dozen followers.

The new town would be named – and misspelled – after its sister town of Barnstaple in England.
Well, well, well, would you look at that? Barnstable was founded by a guy who did time. Looks like John Lothrop, besides having the most old timey European settler name ever, was also the original Cape Cod criminal. I guess Hy-Town has been a haven for ex cons ever since day one.
Great day for the Hy-Town hood rats though. From now on they can say that they're just trying to pay homage to their founding father. Forget about "keeping it real", Barnstable gangstas are "keeping it Lothrop".
P.S. Absolutely hysterical that he misspelled Barnstaple, I bet John Lothrop wore saggy jeans and Ed Hardy shirts to the saloon.
Facebook: The Real Cape
Twitter: Hippie - Insane Tony