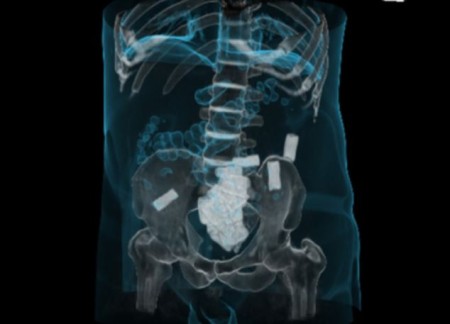 Capecodonline.com – An East Falmouth woman is facing criminal charges after authorities allege she hid drugs in her rectum while in custody at the Barnstable County Correctional Facility.

Kristin A. Sullivan, 28, was arraigned Tuesday in Falmouth District Court on nine counts: three each of delivering drugs to a prisoner, distributing a Class E controlled substance and possession to distribute a Class E substance.

According to court records, on Aug. 5, while Sullivan was being held on charges from Falmouth and Wareham district courts, jail authorities received a tip that she was giving prescription medicines to other inmates and was hiding the drugs in a body cavity. Jail personnel questioned Sullivan, and she admitted to tucking a small container containing pills in her rectum, records say. An X-ray confirmed it, and the container was removed by medical personnel at Falmouth Hospital, according to records.

Authorities found six intact pills in the container and one-quarter of a larger pill, records say. Among the medications were clonazepam, a muscle relaxant, and dextroamphetamine, a stimulant used to treat attention deficit disorder.
Ooh, it's a good old fashioned drug smuggling competition!
Remember a while back when we wrote about the girl at Barnstable County with the drugs in her vagina? Well it looks like we've got a contender for the crown. Unfortunately I don't think this girl has what it takes to dethrone the champ though. When we break down the battle we realize it wasn't even close…
Drug choice: Vagina Girl had 18 bags of cocaine and heroin in her… um, cavity. Ass Girl only had some muscle relaxers and some kind of generic Adderall type ADD medication up her butt. Think about this for a second, who wants to be able to pay better attention in jail? ADD meds are for focus and getting shit done, do people in jail take them and then do nothing all day in an extremely efficient manner?
Location choice: Gotta give this one to Vagina Girl as well. Not only is there more room for storage in a vagina, a girl can easily go a few days without using it (especially in jail). Try to go a few days without using your ass and there's gonna be trouble.
All in all, not a bad effort from Ass Girl, but it's going to take a once in a lifetime performance to beat Vagina Girl.
Facebook: The Real Cape
Twitter: Hippie - Insane Tony