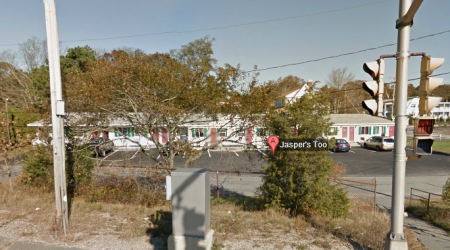 Capecodonline.com – BOURNE – A 48-year-old Buzzards Bay woman pleaded not guilty in Falmouth District Court on Tuesday to charges of assault and battery and assault and battery with a dangerous weapon after she allegedly smashed a mirror over a man's head, according to court records.

Cynthia M. Murphy, of 101 Maple St., was arrested Monday by Bourne police after the man filed a complaint.

The man told police the dried blood coming from his ear was from being hit over the head with a mirror by Murphy at Jasper's Too Motel, records say. The man told police Murphy was upset, in part, because he wouldn't buy her more alcohol, records say.
I don't condone violence on any level but sometimes you have to know your situation. If you are boozing it up with a Sea Hag at Jasper's Too Motel in Buzzard's Bay in the middle of the winter you can't just cut off her flow of booze. Well you can but if you do it then you have to know that there is a 327% chance that she smashes a mirror over your head. That's just the way the the game is played on Cape Cod in January.
P.S. Doesn't matter what town you are from, that Google street view pic of Jasper's could literally be in any town on The Cape.
Facebook: The Real Cape
Twitter: Hippie - Insane Tony