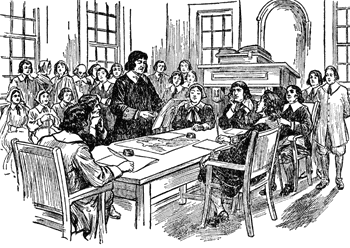 CapeCodOnline.com – After two Board of Health members were caught disparaging a third during a public meeting, selectmen have decided to weigh in on the ensuing controversy.

David Currier, president of Orleans Bowling Center Inc., was elected May 20 to a three-year term on the Board of Health and attended his first meeting on May 21.

The bowling alley at 191 Route 6A, serves alcohol and food, according to its website. It has been undergoing an extensive renovation, requiring the attention of the Board of Health and Health Department staff, according to health board minutes.

At the May 21 meeting, Job Taylor III, the health board's chairman, asked Currier if he planned to recuse himself from a case involving a restaurant, according to the town's videotape of the meeting. Currier declined, saying he owns a bowling alley.

Taylor and Vice Chairwoman Augusta McKusick then told Currier that he had to recuse himself as well as leave because he owned a restaurant.

After Currier left his seat but before the restaurant case got underway, Taylor leaned over to McKusick and appeared to ask if she could believe that "son of a bitch" declined to recuse himself, according to the videotape. The pair then made a few more comments — and at one point someone in the audience reminded them they were being recorded.

David Amabello of Orleans filed a written complaint this week about the "unacceptable behavior" of Taylor and McKusick.
Love it when people take themselves way too serious, just love it! Son of a bitch! All I could picture when I read this article was ole Job Taylor III leaning over and spitting in a brass spittoon after calling David Currier a son of a bitch.
(please say the next paragraph in your head in an old timey scrooge voice)
"Whose this vermint saloon owner think he is meddling in the affairs of another establishment in my town? My grandpappy, the very first Job Taylor, founded the Board of Health in Orleans and he would roll over in his grave if he knew what this shyster was trying to get away with tonight! I heretofore declare David Currier to be a son of a bitch!"
Easy pal, it's a BOH meeting in Orleans not Roe V. Wade. Should he have recused himself? Yeah maybe, but people also shouldn't name someone Job three generations in a row either, sometimes shit happens, don't let it ruin your day.
thanks to Jean K for the tip
Facebook: The Real Cape
Twitter: Hippie - Insane Tony
More Articles From The Real Cape: