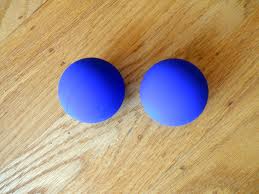 CapeCodToday – The Yarmouth Police Department together with the Yarmouth Police Relief Association will host the 4th Annual Yarmouth Police 'Blue Ball Open' Racquetball Tournament this weekend at the Cove at Yarmouth Resort located at 183 Route 28 in West Yarmouth.
The problem with tournaments like these is you always come so close. You get in a groove and you think that you really have a chance to win. Then after all the energy and effort you put in, just when you think you are about to get what you came for, something happens and you don't end up with the trophy. That's the way it always seems to go at the Blue Ball Tournament. So anti-climactic.
P.S. 4th annual? I mean blue balls once is bad enough, but to keep doing it again year after year?
Facebook: The Real Cape
Twitter: Hippie - Insane Tony