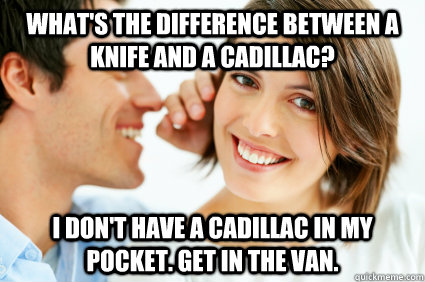 CCT – According to a Yarmouth police release, an officer responded to the area of Pleasant Street Wednesday evening to meet with a young woman who reported an incident involving a man in a truck. The 20-year-old woman told officers she was walking her dog along Pleasant Street just east of River Street around 5:20 p.m. when a man in a black (or blue) pickup truck passed her traveling east.

The woman told the officer she could tell the man was looking at her. A few minutes later, he reportedly drove back down Pleasant Street towards the woman, the release said. The driver pulled up next to the woman and allegedly told her to put her dog in the back of the truck and to get in, police said.
Wait a minute, he told her to "put the dog in the back of the truck and get in"? They are completely overlooking the real crime here. This guy needs to be locked up immediately on theft charges, he stole Frank Anthony's best pickup line. He was probably gonna bring her to the Hyannisport Jetty with a six pack too. Stealin' game? That's a shame.
Facebook: The Real Cape
Twitter: Hippie - Insane Tony