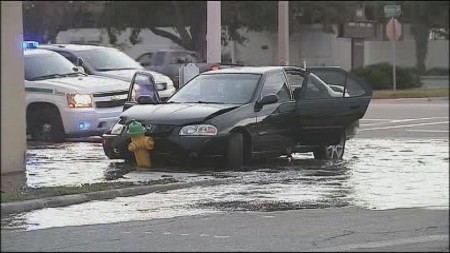 MassLive – A Cape Cod man was charged with driving while high on heroin after he nearly mowed down two cops and crashed into a fire hydrant in the Middlesex County city of Melrose, according to authorities.

Billy Boy, 34, of East Falmouth, was charged with heroin possession, reckless operation, driving under the influence of drugs, and leaving the scene of a personal-injury accident on Monday afternoon, police said.

Dotolo nearly ran down two officers, injuring one of them, before crashing into a fire hydrant on Lebanon Street around 3 p.m. and fleeing the scene of the accident, Melrose Police Chief Michael L. Lyle said.
Here is the thing about crazy Cape Cod criminals. Our guys can play at home and on the road. You think Billy Boy is gonna take a game off just because he's not playing in front of the home crowd? Hell, no. He's gonna go out there, shoot some H, mow down a couple of cops and take out a fire hydrant whether he's in Melrose, East Falmouth, or Timbuktu. That's how dedicated our players are, home or away, you can always expect 110% out of a genuine Cape Cod criminal.
Facebook: The Real Cape
Twitter: Hippie - Insane Tony