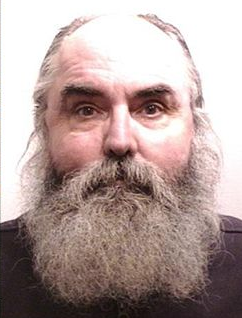 MVTimes.com – Oak Bluffs police arrested Brian Weston, 60, of Hampden, Massachusetts, on New Year's Eve, and charged him with firing a shotgun multiple times, in what Mr. Weston claimed was a celebration of the New Year.

Police later discovered 12 weapons, 27 spent shell casings, and more than 1,500 rounds of ammunition in a home at 29 Second Avenue, near the Oak Bluffs Library, where the shots were fired, according to a police report. Mr. Weston's license to carry firearms was revoked.

"The New Year had just started and I heard what I believed to be fireworks," Officer Seth Harlow wrote in his police report. "There was a succession of loud 'bangs,' but I never saw any flashes of light in the sky."

Once they located the home where the shots were fired, police asked Mr. Weston for identification. According to the police report, he became belligerent and scuffled with officers as they tried to take him into custody. Police say they observed a very strong odor of alcohol on Mr. Weston's breath.

According to the police report, Mr. Weston maintained that he was celebrating the New Year and that he never had any intention of hurting anyone. He also said he shot at a deer because it was damaging his garden.
Aw c'mon ol' Brian Weston was just fixin' to to tryna have a good ol' time on Nawyers Eve! What kinda world are we livin' in when ya ain't allowed to randomly shoot yer gun in celebration, and then quickly blast Bambi for eatin' yer basil while yer at it?
I'll tell you what though, if I told you a guy got arrested for being shitfaced and shooting off his gun in celebration of the New Year with a revoked license, and you closed your eyes and pictured him in your mind, he would look EXACTLY like that photograph.
P.S. Seriously though if you take away the revoked license part did this guy do anything illegal? You can do all that other stuff in this country as long as you have a license right?
P.P.S. 'Merica?
P.P.P.S. Fuck Yeah?
Facebook: The Real Cape
Twitter: Hippie - Insane Tony