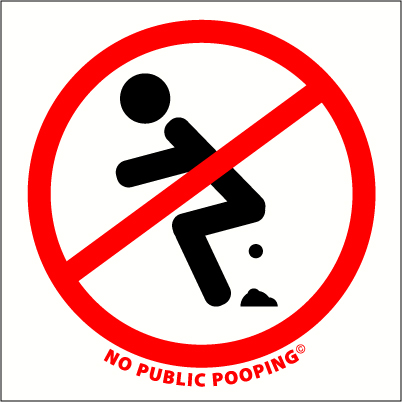 CapeCodTimes.com – A 54-year-old West Yarmouth man pleaded not guilty in Barnstable District Court on Wednesday to charges that he has been defecating in public at Seaview Beach for the last three months.

George Packer, of Wampanoag Road, was charged with open and gross lewdness and drinking alcohol in public after he was arrested early Wednesday morning, following a lengthy Department of Natural Resources investigation to identify the individual who had been repeatedly defecating on the steps leading to Seaview Beach in South Yarmouth.

According to court documents, Yarmouth Natural Resources Officer Timothy Parsons arrived at the beach at 5 a.m., hoping to catch the perpetrator. In his report, Parsons wrote that within a half hour he noticed Packer on the stairs of the beach with a beer in his hand. The officer recognized him as the man he had seen in surveillance videos.

Packer put down his beer, lowered his pants, and left a bowel movement on the steps, the report states.
"I was shocked by this," Parsons wrote in his report. "I then came over the mound of sand that I had been peering from and announced myself and informed him I was law enforcement from the Town of Yarmouth."

Parsons told Packer he saw him defecate on the steps and asked him why he'd been doing that.

"He responded, 'I don't have a good answer, I don't really know,'" Parsons wrote.

"I then asked why he decided it was better to defecate on the steps (than) to use the Port-o-Potty located less than 10 feet away. He responded, 'I don't know, I just like to walk on the beach and then I have to go and so I go on the steps.'"
Is there any point to asking this dude why he keeps pooping on the steps? There is no acceptable answer to that question, so there's really no reason to ask. What could he possibly say that would alleviate the situation? Is there any excuse known to man that would make anyone say "Oh, ok then, that makes sense" after watching someone crap outside in public? The dude just likes pooping on the steps, it's as simple as that.
My dog likes to poop in the same place all the time too. I'd be willing to bet that even if there was a portable toilet ten feet away from his favorite spot, he wouldn't use it either. You know how most people won't poop in public toilets and only like to poop at home? It's normal to have a place you like to poop. It just so happens that this guy's "place" is 10 feet away from a toilet on the steps to a public beach. At least he had the wherewithal to put his beer down before he took a crap in public, a true gentleman never shits with a beer in his hand.
Facebook: The Real Cape
Twitter: Hippie - Insane Tony
More Articles From The Real Cape: