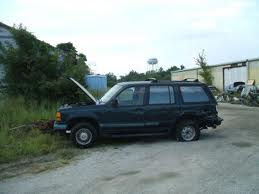 CapeCodOnline.com – A man was arraigned Tuesday in Barnstable District Court on a charge of assault and battery after he allegedly choked a woman who scratched his car door with hers in a West Yarmouth parking lot.

When police arrived on the scene, Christopher Dean, 43, of South Yarmouth, told them he had been sitting in his red 2000 Ford Explorer when the driver of the car parked next to his had scraped his car while opening her door, according to the report.

Dean told police he confronted the driver, a 63-year-old woman from Quincy, about the damage to his car, and she allegedly "got in his face and spit in his face," according to the report.

Dean told police he had pushed the woman to defend himself and admitted to putting his hands on her neck, according to the report.

Three witnesses — a customer and two employees of the store — told police they had seen Dean put his hands on the woman's throat, according to the report.

Police determined Dean was the "dominant aggressor" in the confrontation, according to the report.
This guy obviously doesn't have an up to date version of the Wayne Brady car scratch/choke a bitch flow chart. You can't be choking a 63 year old lady over a scratch on a 2000 Ford Explorer. It just doesn't add up. There was obviously some other factors at play here. Let's go to the chart to see what we can find out…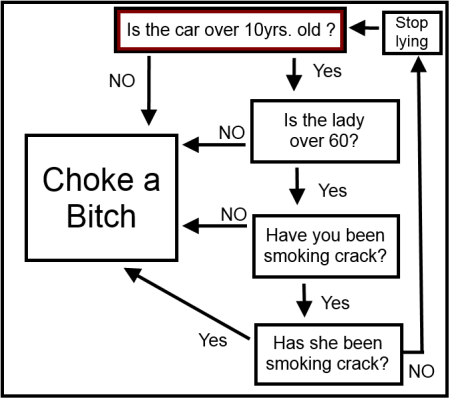 I think it's safe to say that there were some details left out of these two's testimonial. I'm not one to speculate but when you have a scientific flow chart as rock solid as this you'd be dumb not use it.
P.S. I know what you are asking and yes, I am available for hire as an MS Paint graphic designer.
Facebook: The Real Cape
Twitter: Hippie - Insane Tony