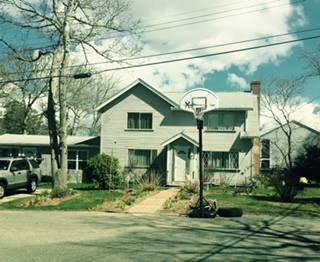 YPD Facebook – TROUBLED HO– USE SOLD!

38 Jerusha Lane in West Yarmouth, the source of over 100 police incidents involving fights, drugs, overdoses, animal abuse, and other violent crimes over the past few years, has just been officially sold. Plans are being filed to renovate and restore the home.

Solid teamwork and community policing by town of Yarmouth Police, Fire, Natural Resources, Building, Health, Finance, Administration, and the Board of Selectmen led to the reduction of the repeated calls, strict enforcement of all laws and building, health, and safety codes, and the subsequent sale of the home.

This nice neighborhood will now have a vastly improved quality of life and peace restored.

Well done everyone!
Holy crap that must have been some house. Who lived there, the Wareham family Robinson? I've never heard of a police department rejoicing over the sale of a home before. Do you see how many departments were involved in getting these people out? Yarmouth did everything but hire Woody Harrelson and Matthew McConaughey to chase whatever deliverance style family was in there out of town.
The big question is where did all of the inhabitants go? I don't want to stick my nose in where it doesn't belong but if they are such big fans of fights, drugs, overdoses, animal abuse and other violent crimes then we should probably ship them down to Alabama. That list isn't a list of crimes down there, it's a lifestyle.
Facebook: The Real Cape
Twitter: Hippie - Insane Tony
More Articles From The Real Cape: