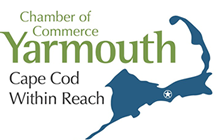 This isn't the first time we've called out a town Chamber of Commerce and it probably won't be the last. I just do not get how The Yarmouth Chamber doesn't see the ridiculous hypocrisy of this move? We pointed it out to them on Twitter, but we haven't heard anything back.
@YarmouthCapeCod No web designers in Yarmouth? Good looking out for the local economy!

— Real Cape Hippie (@RealCapeHippie) April 4, 2014
The Yarmouth Chamber of Commerce, an organization whose sole purpose in this world is to promote local businesses and be a champion for the local economy of Yarmouth, hired a CANTON company to develop their new website? It's preposterous. How does not one person in the entire chamber point out that they should use a local company?
This is a quote directly from the "about" page on their shiny new Canton built website:
"Since 1963, the Yarmouth Chamber of Commerce has brought businesses and citizens together to build a strong local economy and support our community."
In other words, we get on our high horse and tell everyone what businesses they should patronize (the ones that pay them to be members of their club) but when it comes time for us to actually hire someone ourselves? Fuck Yarmouth.
The Yarmouth Chamber of Commerce should be ashamed of themselves and you should let them know it. Hit them up on Facebook or Twitter and let 'em know what you think about people who don't practice what they preach.
Facebook: The Real Cape
Twitter: Hippie - Insane Tony