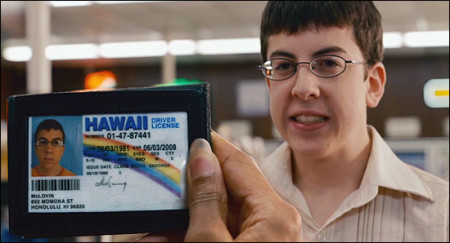 ORLEANS – Marcus Bennett, 22, of Centerville was charged June 25 with assault after an argument and shoving match with a woman, according to Orleans District Court records.

On July 30, Bennett appeared with his "girlfriend" and said the woman wanted to ask a judge to have the charge dropped.

But Cape and Island Assistant District Attorney Jessica Kroker noticed the woman was not the person she was familiar with from the case, and asked to speak with her, records state.

The woman signed a contact information form with the victim's name and gave the victim's correct birthdate, but listed the wrong date of the offense. She also could not provide a social security number or driver's license.

The woman told Kroker her friend Brittni Wade, 22, of Sandwich, drove her to the courthouse, but she later admitted to actually being Wade. She said she knew her friend Bennett was in trouble and wanted to help him, court records state.
Ah the old dropping charges against the guy who shoved you even though you aren't the girl he shoved trick. I can't believe it didn't work, who would ever think that the Court would ask for such detailed info as a social security number? You can tell they thought of every other little detail involved in faking someones identity though. Well, except for having one single form of IDENTIFICATION.
But that last part technically isn't even a lie. Brittni Wade DID drive the woman in question to the courthouse. Just because she was the driver doesn't mean she wasn't the passenger as well right? Or maybe it does? I don't know but I really thought Brittni was going to get away with it. She really held it all together right up until the part when she had to speak and answer questions.
Facebook: The Real Cape
Twitter: Hippie - Insane Tony