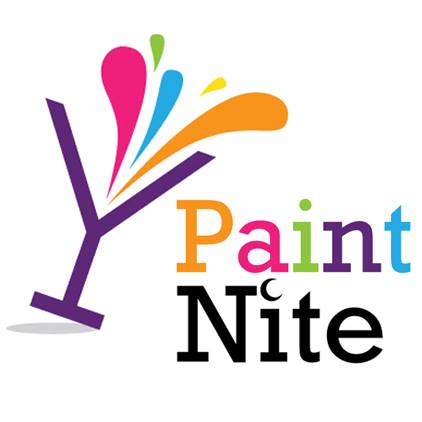 So tomorrow night at 7 p.m. at The Beach House in North Falmouth history will be made. The Real Cape crew is assembling to learn how to paint at Paint Nite. It is a Hawaiian themed night so imagine something like this, but with a rag tag group of lunatics…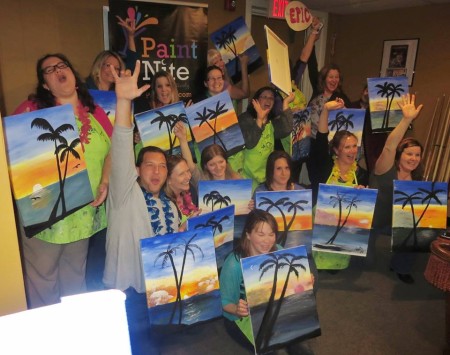 Paint Nite – Drink Creatively!

Looking for something novel to do with friends to create new memories and share a few laughs over a cocktail or two at your local bistro?

Paint Nite is the perfect cocktail of friends, wine and art that make for a unforgettable evening.

Our professional artist will guide you, step-by-step, from a blank canvas to a final unique masterpiece in about two hours, all the while sipping a cocktail or two.

No matter whether you bring your friends or come by yourself, you can bet that you will meet plenty of other fun-seeking people from all over the city!
We will have Ginger Glitter, Ham Sandwich, Arthur Bonzarelli, Hippie and Insane Tony on the scene with the illustrious film crew of S.C. Atkinson and Beninghof documenting the debauchery. There are still spots open for the class so if you think you can handle this good of a time you should either sign up early HERE or just show up.
Warning: Only come to this event if you enjoy extreme amounts of fun, beer and don't mind if your face hurts all day tomorrow from laughing so hard. See you there!
Facebook: The Real Cape
Twitter: Hippie - Insane Tony
More Articles From The Real Cape: