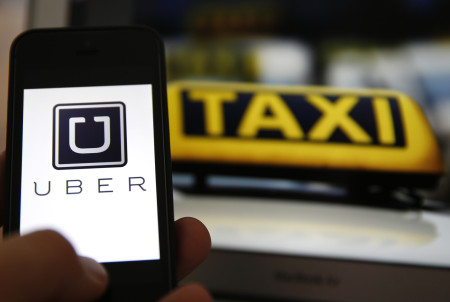 CapeCodTimes.com – The ride-hailing service Uber is scouting the Cape and Islands, gauging interest among potential riders and drivers in the company expanding its reach into the area.

Since mid-April, Uber has posted job listings for drivers on Nantucket and Martha's Vineyard, as well as in Falmouth.

"We've been operating in the Greater Boston area for several years and know that the Cape is a popular destination, so we've been running ads to test the market's viability," Uber spokesman Craig Ewer said Monday.

Local cab drivers often feel threatened when Uber makes a move into a new market. The company operates on a different price structure that can be less expensive for riders, depending on time of day and location. It uses a free smartphone app to connect the nearest available driver to the customer looking for a ride.

"A lot of cab drivers have approached me trying to find out what's going on," Bruce Watts, a former Nantucket fire chief who now runs his own company, Chief's Cab, on the island. "The rumors are flying and some people are very upset."

Watts estimated that there were 60 to 80 cab drivers on the island. He told of one who had tried working for Uber only to receive about a quarter of what he usually got for a trip from Quidnet into town.

"They're really taking a bite out of people's incomes," Watts said of Uber.

Paul Moore, president and owner of Falmouth Taxi has decided to take the "if-you-can't-beat-'em" approach, launching a free, interactive digital dispatch system app, which went live on Monday.

"I've had a long time to research this and think about this and have decided that I can sit and worry about it, or get in the game," Moore said. "I'm getting in the game."

Using the Falmouth Taxi app, riders can order a cab in Falmouth, Mashpee or Bourne, or at Logan or T.F. Green airport, as well as several Boston hospitals. Falmouth Taxi will acknowledge the request, dispatch a cab, text the rider the estimated time of arrival and text again when the cab has arrived at its destination.

The app is available now for Android devices and will be available from the Apple Store in mid-June.
I know that's a bit of a long one for The Real Cape but I suggest reading the entire thing. It represents two distinctly different attitudes in business on the Cape and Islands.
On the one hand you've got all the old boy network cabbies that are getting all butthurt and freaking out about big bad Uber and their newfangled interweb apps. As if Uber dropped spaceships out of the sky and started using alien technology against their rickshaw operations. It's not fair, they have magic buttons!
Then you've got the owner of Falmouth Taxi, who rationally points out that Uber has been around, and succeeding, for years. So instead of waiting for this to happen he actually took a proactive approach, adopted the technology that has made Uber successful and provided a service to his customers that will keep his company competitive no matter how the marketplace changes. Novel idea huh?
This reminds me of when all the gas stations on the Cape shut down because they couldn't make the EPA changes that they were warned about for ten years. I don't want to hear any complaints from cab drivers, America is a free market system. You knew Uber was coming for years now, if you decided to hide your head in the sand that's nobodies fault but your own. Maybe they should take a cue from Falmouth Taxi. Just because we are on the Cape and Islands doesn't mean we should have to call our taxis with a couple of tin cans tied together with string. Take Danny DeVito out of the dispatch cage and send him to the Apple store for an iPhone will ya?
Facebook: The Real Cape
Twitter: Hippie - Insane Tony
More Articles From The Real Cape: