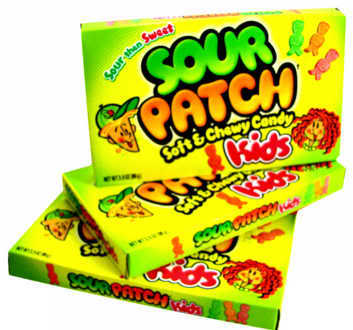 Capecodonline.com – Two North Falmouth men are being charged with breaking into a concession stand at Old Silver Beach where they allegedly stole candy, among other items, according to court records.

James J. Pierson, 45, of 246 North Falmouth Highway, and Brian Bortz, 46, of 2 Trickett St., pleaded not guilty to charges of breaking and entering, larceny from a building and destruction of property valued at more than $250 in Falmouth District Court Friday.

Pierson was held in lieu of $2,500 cash bail. Bail for Bortz was set at $1,000.

The two men allegedly broke a window at the Old Silver concession stand and stole candy and other items, records show. The theft was caught on surveillance tape, which led police to Pierson and Bortz, records show.

When police arrested Bortz in a tent behind Pierson's apartment, he allegedly had Sour Patch Kids and Twizzlers inside with him, according to court records.
Are we sure we have the ages right in this story? 45 and 46? Seems more like we just read about an 11 and 12 year old. One dude was arrested in a tent with Sour Patch Kids and Twizzlers? Was he reading a Super Man comic by flashlight too?
Holy shit man you're 46 years old, time to stop breaking into concession stands, stealing candy and hiding in your tent. Grow up, steal some booze and cigarettes from a convenience store and hide out in some sleazy hotel room will ya?
Next week we'll probably read about this dynamic duo being arrested for stealing their dad's Playboys and kicking little Sally from down the street in the shins.
Facebook: The Real Cape
Twitter: Hippie - Insane Tony
More Articles From The Real Cape: