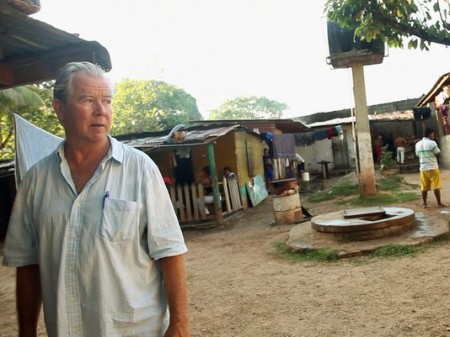 CapeCodOnline.com – With six American men, including two from Cape Cod, still confined to a reportedly dangerous Honduran prison nearly two months after being arrested for what their lawyers call trumped-up firearms charges, pressure to free them is mounting from U.S. politicians and maritime legal advocates.

During a hearing last week of the Senate Foreign Relations Committee on the nomination of the next ambassador to Honduras, Sen. Marco Rubio, R-Fla., asked the nominee, James Nealon, to commit to making the men's freedom a priority.

"These men should not be in jail," Rubio said. "They've done nothing wrong."

Rubio repeated the story told by supporters of the crew members from Aqua Quest International, who were waiting to enter port May 5 when Honduran naval officials boarded their 65-foot boat and detained them after finding five guns onboard.

Aqua Quest specializes in marine archaeology and salvage. The crew was on its way to work on a project with the municipality of Ahuas and the Miskito Indians to remove valuable logs from a local river.

Michael Mayne Sr., 57, of Marstons Mills, and Capt. Robert Mayne Jr., 60, of Florida and formerly of Cotuit, are being held in a ramshackle prison in Puerto Lempira along with the four other crew members, according to their brother, Stephen Mayne.

Stephen Mayne previously told the Times the men had the guns because of concerns over piracy and had done nothing illegal.
This aggression will not stand! Two of our own are rotting away in a third world country, something must be done. I'd call for a trade embargo against Honduras but I doubt they have anything to trade in the first place.
Why is Marco Rubio the only Senator doing something about this? Is Elizabeth Warren too busy trying to make everything free for everybody all the time? Is Ed Markey… wait, who the hell is Ed Markey? What does he do?
Anyway, somebody do something! I would, but I don't have pants on.
Facebook: The Real Cape
Twitter: Hippie - Insane Tony