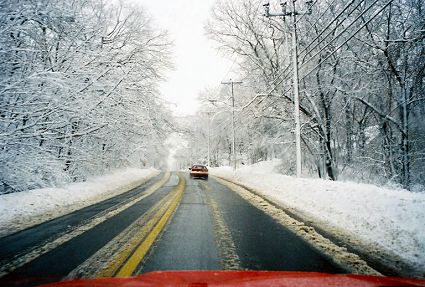 We here at The Real Cape just wanted to remind everyone that your government has imposed a travel ban. Apparently sometime over the last few years adults have forgotten how to asses a situation and decide for themselves whether or not they are equipped to deal with it, so anyone caught outside travelling for any reason will immediately be sent home and put to bed without dinner. Never mind the fact that you spent $60,000 on a 4 wheel drive vehicle just for the one day a year it snows on Cape Cod.
If you leave your driveway and drive on the roads that you pay for then you will not be able to have friends over for the rest of the week, and no iPad for a month, per order of the governor. No word on how bad the punishment will be during the summer for adults caught swimming less than an hour after they eat.
P.S. Remember when Deval Patrick pulled this travel ban crap? People laughed in his face and went for joyrides out of spite, now all of a sudden we are all fine with it? It's probably just a coincidence, there's not any obvious glaring differences between Patrick and Baker or anything.
Facebook: The Real Cape
Twitter: Hippie - Insane Tony
More Articles From The Real Cape: