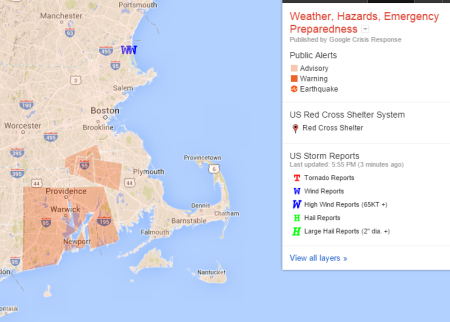 Severe thunderstorms are rumbling across Massachusetts, and forecasters say they could spawn tornadoes.

The National Weather Service has issued a tornado watch for most of Massachusetts, effective until 11 p.m. Tuesday.

Forecasters said wind gusts up to 70 miles per hour are possible as the thunderstorms storms cross the state from west to east, as well as hail up to an inch in diameter.
It's a twister! I just saw an empty bottle of Fireball and a carton of Newports fly by my window. Everybody take cover and stay safe, and by take cover and stay safe we mean start drinking immediately. A tornado is an even better reason to get drunk than a blizzard.
Facebook: The Real Cape
Twitter: Hippie - Insane Tony
More Articles From The Real Cape: