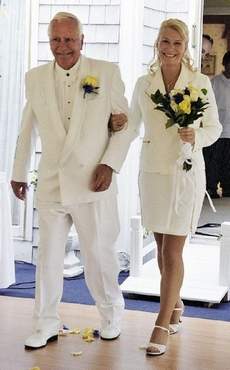 CCD – Today on Cape Cod In 2006 – The infamous Osterville Madam was busted over the weekend for allegedly obtaining a phony passport in a Georgia woman's name and using it to flee the country while on probation for prostitution…

The phony document, which had Simon's picture but listed her name as "Linda Louise Jackson Ergle," was discovered in a safety deposit box by authorities during a nasty dispute between the ex-call girl and the children of her late husband, a millionaire. Simon, 45, admitted to an Orleans judge that she used the fake passport. Asked on the witness stand if she tried to leave the country on a false passport after her prostitution conviction, Simon replied: "Oh, I didn't just try," court documents show.
What a great history lesson! You might want to share this with the kids when they get home from school. It will really give them a sense of the heritage of our peninsula. Seriously though, I'm starting to think that the guy who writes this column, Walter Brooks, is just trolling us with these… and I love it! Keep printing them Walter and I'll keep taking the bait. First we had The Billionaire gut punch, today we get to reminisce about some slut travelling with a fake passport.
By the way that photo up there is from her wedding to some millionaire one year before he died of a terminal illness. For anyone out there who thinks there is a possibility that her intentions weren't pure, I have it on good authority that her love for him was as real as a Centerville ghost. You can not get more real than that.
P.S. Gotta love her swagger when the judge asked if she tried to leave the country on a false passport and she replied, "Oh I didn't just try". Judge eyeball, meet whore swagger.
Facebook: The Real Cape
Twitter: Hippie - Insane Tony