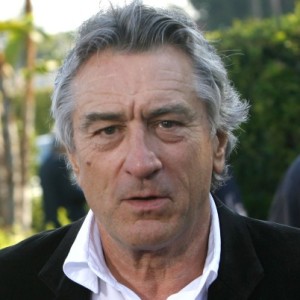 CapeCodOnline.com – The late, renowned artist Robert De Niro Sr., Academy Award-winning actor/arts philanthropist Robert De Niro Jr. and award-winning author Ann Patchett will be honored July 12 at the fifth annual Summer Awards Celebration for the Fine Arts Work Center in Provincetown.

De Niro Jr. and Patchett are scheduled to be on hand for the center benefit, which will be held 6:30 to 8 p.m. on the campus at 24 Pearl St. The event will include cocktails and hors d'oeuvres and the honoree awards presentation. A dinner buffet follows.

Tickets, which go on sale Wednesday, are $300, with $1,000 Patron tickets and $2,500 Benefactor tickets available. The patron and benefactor categories include additional tickets, commemorative gifts and admission July 11 to a private screening of HBO's "Remembering the Artist Robert De Niro, Sr." The Benefactor category also includes a private pre-event champagne reception with honorees in the Hudson D. Walker Gallery before the awards celebration as well as an Aug. 17 dinner at the waterfront home of event co-chair Daniel Mullin.
$300, $1,000, and $2,500 for tickets to look at some abstract expressionism and maybe catch a glimpse of a famous guy? That doesn't seem pretentious at all. I'm pretty sure I'd rather just invite my nephew over to finger paint and then watch an edited version of Goodfellas on A&E.
Robert De Niro is cool and all but if I'm paying $2,500 to be at the same pre-event champagne reception as someone famous I expect them to at least give me a reach around. Then at least you always have the story about the time Robert De Niro jerked you off in P-Town.
As if the entire thing isn't pretentious enough, that last sentence elevates it to new heights of douchedom. Does co-chair Daniel Mullin really need to let us know that his home is "waterfront"? Who does that? Imagine if someone invited you over their house and they said "you should come by my waterfront home"? You would want to kick them in the dick.
Epic asshattery all around on this one folks.
Facebook: The Real Cape
Twitter: Hippie - Insane Tony
More Articles From The Real Cape: