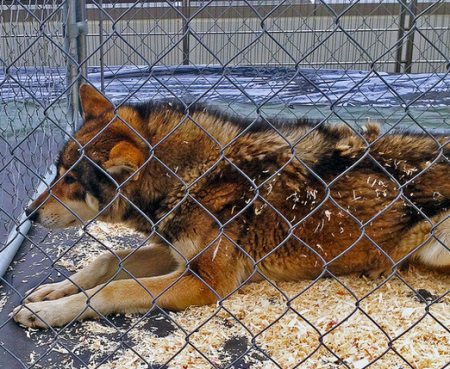 WL – The Cape Cod Museum of Natural History in Brewster will host Michael LeBlanc and the Ambassador Wolf for two shows on Monday, Feb. 16, at 11 a.m. and 1:30 p.m.

LeBlanc has been educating the public about wolves since 1978. He'll have a wolf with him!

Admission is $10 for museum members, and $12 for non-members.
I've got a question. What kind of wolf ambassador, or whatever this guy is, travels around with a live wolf in a cage and charges people to gawk at it? That kinda falls into the "I love my girlfriend so much I have her chained up in my basement" category doesn't it?
What "educating" is this guy doing about wolves exactly? Teaching people the best type of lock to use so they can't escape while you're exploiting them for profit? Nothing like breeding a culture of respect for such a wild and majestic animal by keeping it captive in a chain link box.
Facebook: The Real Cape
Twitter: Hippie - Insane Tony