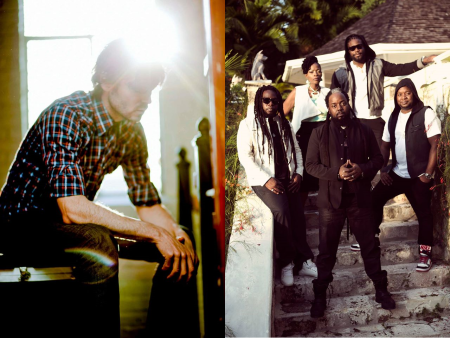 We've got some big things happening this weekend on Cape Cod, so get up, get moving, and support live music on your peninsula.
For all you Upper Cape cats Will Dailey is at The Beach House. Will has been voted best of everything by everyone like 873 years in a row, and deservedly so. Better off Dead is playing some acoustic hippie music beforehand, so go early, grab a bite to eat, and get yourself primed up. Will goes on at 10, if you haven't heard his stuff, here's a little taste…
Are you further down the Cape and don't feel like running the gauntlet? Well no problemo, you'll just have to go to the biggest reggae show Cape Cod will see all summer. Our pals over at One Drop Live are hosting The Royal Family of Reggae Morgan Heritage tonight at Pufferbellies with Jemere Morgan, High Hopes band and more. What more could you need than a personal invite?
So there ya go, a great night of music is all laid out on a silver platter for you. No excuses. Get out there and get weird.
Facebook: The Real Cape
Twitter: Hippie - Insane Tony
More Articles From The Real Cape: