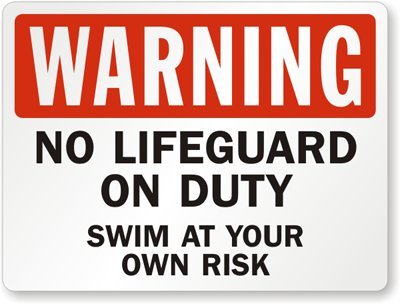 CapeCodTimes.com – A summer job once prized as glamorous and lucrative appears to have lost its allure, based on the difficulty many Cape communities are having this year securing enough lifeguards to keep the region's swimmers safe.

Beachgoers can expect to find lifeguards on fewer sandy stretches and for fewer hours. "Swim at Your Own Risk" and "No Lifeguard on Duty" signs are likely to sprout up in many more locations.

"This is the worst year in recent memory," Yarmouth's longtime recreation director, Patricia Armstrong, said. "We need 53 lifeguards, and we have just under 30."

Yarmouth staffs seven public beaches with lifeguards. That number will likely plummet to four this season.
Armstrong will make recommendations on where the guards should be posted but let the selectmen ultimately decide.

Sandwich Recreation Director Guy Boucher faces a similar dilemma. "We generally hire 14, and we currently have seven," Boucher said. Boucher said it is likely only two of the town's three beaches will be staffed.
This comes as no surprise. It's really a microcosm of a much bigger problem on the Cape. We aren't just facing a lifeguard shortage around here, Cape Cod is facing a young people shortage. We can thank the Fun Police for that. Everyone thinks we rail against the Fun Police because we just want Cape Cod to be one big party, but there's a much bigger factor at stake. Lose the fun, you lose the young. Lose the young and you lose the engine that drives Cape Cod's economy.
Hopefully one of these retirement homes that are popping up all over the place will install a "fountain of youth" pool like they had in that movie Cocoon. Maybe then we can get Don Ameche and Wilford Brimley lifeguard certified and we won't need to put up "swim at your own risk" signs at half of the beaches on Cape Cod. It's pretty much our only hope at this point because it's only a matter of time before there's gonna be so many zombified blue hairs moping around on this peninsula that the Cape will look like the set of The Walking Dead.
Facebook: The Real Cape
Twitter: Hippie - Insane Tony
More Articles From The Real Cape: