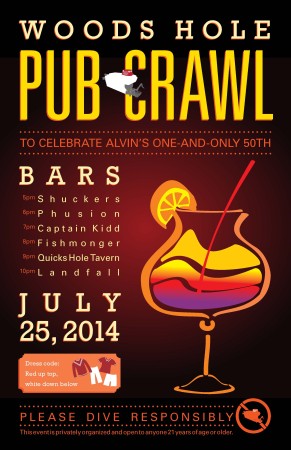 Remember Alvin? That submarine that discovered the Titanic? Well he's 50 years old and there is quite the celebration in the works. Is there anything better than a pub crawl? Yes, actually there is, it's a pub crawl where you get to go to six different bars and you only have to walk a few hundred yards total. Now that is my kind of party.
Here is the complete schedule…
That's a nice lineup of bars right there, and what better way to to it off than with some Crooked Coast music at the end of the night?
Facebook: The Real Cape
Twitter: Hippie - Insane Tony