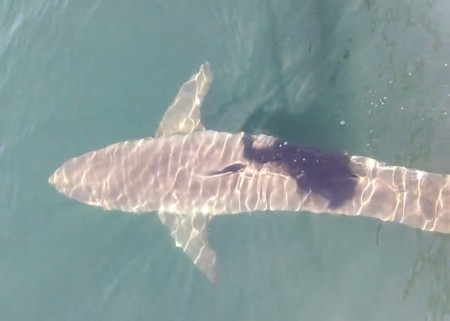 WCVB – The two women, in their 20s, were taking pictures of seals about 150 yards offshore in separate kayaks, when the great white bit one off the kayaks.  Both boats were  overturned in the attack.

The women, who were not injured, swam away, as did the shark.  A bystander called 911 and the women were rescued by the Plymouth Harbormaster.
Let me get this straight, these ladies were splashing around taking pictures of seals in their kayaks? You have to be kidding me! A kayak looks exactly like a seal from below, and the paddle is two perfect little fins! Where are these two chicks now? Roaming the Serengeti in wildebeest outfits?
I have literally made jokes about forcing tourists to kayak with the seals when I was thinking of the most ridiculous thing they could possibly do to get themselves eaten. Not in a million years did I think anyone would actually do it. I guess this sign doesn't seem so stupid anymore… (from this post)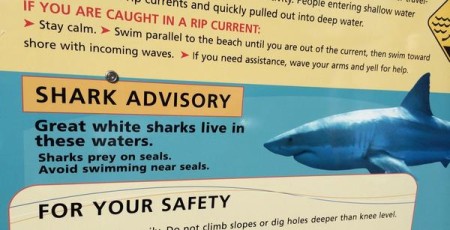 Facebook: The Real Cape
Twitter: Hippie - Insane Tony