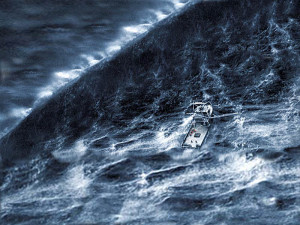 NStar to activate emergency crews ahead of storm – Utility officials say they are preparing in advance for a fierce storm expected to lash Cape Cod with wind gusts up to 50 mph Wednesday.

"We have made the decision to activate our emergency response plan as of midnight tonight," NStar spokesman Michael Durand said today. "That will remain in effect for as long as necessary."
It seems like every time there is a weeks warning for a storm and everybody freaks the fuck out nothing happens. These sneaky "Oh by the way we are expecting 50 mile an hour winds tomorrow" storms are the ones that screw us over and leave us without power for three weeks.
It's like how a night that you plan for months always ends up sucking. Then it's always some random night you didn't even want to go out that you end up raging your face off, hooking up with a 10 and having the best time you've had in years.
Facebook: The Real Cape
Twitter: Hippie - Insane Tony
More Articles From The Real Cape: