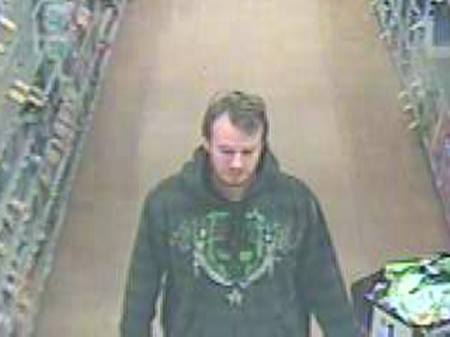 Sandwich Police – A Male subject, image included, entered CVS Pharmacy (Quaker Meeting House) on 02/07/2014 at approximately 19:20 hours. The subject walked around several aisles while placing crest white strips into a CVS basket. Subject exited the store taking $406.95 worth of dental products.

Suspect:
white male; light colored hair, chinstrap beard and mustache wearing a dark colored outer puffy coat over a dark colored hooded sweat shirt (hood up and down) with a chest logo, and dark pants. Approximate age 25-30, weight 170 to 190.

If you have any information, please e-mail us at sandwichpd@townofsandwich.net or call us at 508 888-1212.
This dude either has the whitest teeth on planet earth, or he's planning on going to England and becoming the Robin Hood of bad teeth. Either way he needs to be found and locked up. You have to be a raving lunatic to put that much of an effort into stealing teeth whitener. Dude, a dentist, ever hear of it?
Facebook: The Real Cape
Twitter: Hippie - Insane Tony
More Articles From The Real Cape: