CapeCodOnline.com – EAST SANDWICH — Massachusetts residents with certain medical conditions have been able to obtain doctor certificates for medical marijuana for more than a year, but dispensaries are still months away from opening.

So a Sandwich entrepreneur has stepped into the breach, selling seeds that his customers can plant to produce marijuana crops for their own use. Business is booming, according to Zachariah Kay, owner of Bay State Seed.

"We started selling seeds Nov. 13 and hoped to be selling about 100 packs per month within six months," Kay said. "We were selling 100 packs per month by the second month."

The spokeswoman for the Department of Public Health declined to say whether sale of medical marijuana seeds is legal. Anne Roach said it was something "state law enforcement" should answer. The state district attorney's spokesman said it was a question for DPH to answer.

Once dispensaries open in Massachusetts, only patients who can prove that going to a dispensary would be a hardship will be allowed to continue to grow their own medical marijuana.

Holmes doesn't see that as the demise of the Massachusetts seed distribution business, particularly in light of marijuana's history in his home state of Colorado, where recreational pot is now legal.

"I think everything is fluid," Holmes said. "What is a medical system now could wind up as a retail system in a few years."

Meanwhile Kay is optimistic about the future of his business. "Whatever way the law goes, there will still be a need for seeds and I'll still be here."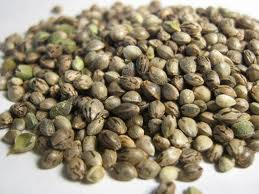 We have a staunch record of being big supporters of the live and let live philosophy around here at The Real Cape. We would never dream of telling this guy what to do or how to live his life, but we can give him a little friendly advice.
If you have a kinda but not really legal gray area in the state of MA but definitely 100% illegal on a federal level marijuana seed selling business? You might want to ease back a little on the Cape Cod Times articles and YouTube videos promoting yourself.
If you think the feds care one second about state laws when it comes to you bragging in their faces about how you are raking in money hand over fist selling pot seeds then I have two words for you. Tommy. Chong.
They put Tommy Chong in prison because his son was selling bongs in California, I'm 97% sure that you might be at risk. Don't get me wrong, we think weed should be legal as much as the next guy, but that doesn't mean I'm about to talk about my cash cow business selling seeds in a video on the 3rd biggest website in world.
Slow your roll my man, nobody is going to be getting your "medicine" if you are doing 3-5 in Concord.
Facebook: The Real Cape
Twitter: Hippie - Insane Tony
More Articles From The Real Cape: