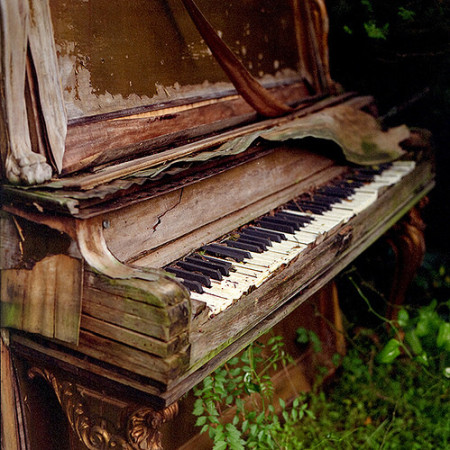 CapeNews.net – The fourth largest town on Cape Cod, Sandwich is considering a $72.7 million operating budget for the pending fiscal year, with a major school closure in the wings and a $30 million public facilities proposal on the horizon this fall.

So what financial question gets Sandwich stirred up?

The town hall piano.

The piano that, selectman R. Patrick Ellis said, has sat in town hall for just over a century, has been the subject of extended discussion by boards including the community preservation committee, the capital improvement planning committee, the board of selectmen and the finance committee.

At issue is the estimated $16,000 needed to recondition the inner workings of the piano to keep it in tune after it has been played for any length of time.
Bureaucracy at its finest ladies and gentlemen! I highly suggest you click the link and read the original article in its entirety. You will not believe how much time has been wasted on this piano, you'd think Sandwich was arguing over an offshore wind turbine made out Piping Plover beaks.
Sometimes the problem with a government of the people is that there are people involved. A handful of oldies remember some dude in the '30's playing ragtime on the town hall piano and now they think it's the dead sea scrolls and is somehow deserving of $16,000 of taxpayer money and the precious time of 387 committee members.
Is history cool? Yes, I love history, but it's also nowhere near as important as the education of a child or paying for a thousand year storm's worth of snow removal. $16,000 buys a bunch of laptops or pays for a lot of unexpected plowing.
To the people looking to repair this relic, I say kudos to you for your efforts, your goal is admirable, but your methods are severely misguided. Money for old pianos should come from galas with bow ties, wine, cheese and pretension, not a taxpayer funded budget. Please go plan a fundraiser and leave the selectmen and committees alone to fix real fiscal problems, I'm pretty sure they have plenty keeping them busy these days.
Facebook: The Real Cape
Twitter: Hippie - Insane Tony