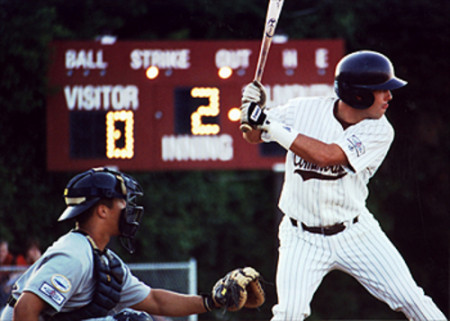 Boston.com – Red Sox manager John Farrell will be the featured guest at the second annual Falmouth Hot Stove event on Thursday at the Sea Crest Beach Hotel. The event is hosted by the Falmouth Commodores.

The 2013 World Series Trophy will accompany Farrell to the event.

The event starts at 6:30 p.m. with a social hour and registration featuring raffles, refreshments and hors d'oeuvres. A cash bar will also be available.

At 7:30 p.m. Farrell, Peter Gammons, and Commodores head coach Jeff Trundy will take the stage to discuss Cape Cod League Baseball and its importance in the majors.

A Q&A session with all three baseball experts will last until 9 p.m. Tickets to the Falmouth Hot Stove Event are $100 each.

Tickets can be purchased online at the Commodores' website or or at the door. All proceeds will benefit the Commodores.

Representatives from the Red Sox Foundation's Home Base Program will be in attendance to offer insight to the program that provides clinical care, support services, and educational services to Iraq and Afghanistan service members, veterans and their families throughout New England.

The Sea Crest Beach Hotel is offering guests rates starting at just $89 per night based on double occupancy. Rates including two tickets to the event are also available starting at $298. For more information or reservations visit the hotel website or call 1 (800) 225-3110.
Facebook: The Real Cape
Twitter: Hippie - Insane Tony
More Articles From The Real Cape: