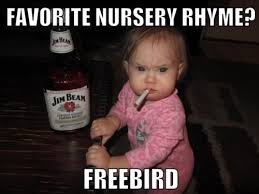 CapeCodOnline.com – More than $19,000 in equipment was reported stolen at the Barnstable Transfer Station between Monday and Tuesday, Barnstable police Sgt. Sean Sweeney said.

Detective Joe Cairns went to the transfer station at 45 Flint St. at around 9:30 a.m. Tuesday after police were alerted to a stolen Mack truck grill, valued at $1,100, Sweeney said.

While searching the property, Cairns and transfer station supervisor Robert Lovell noticed that a John Deere all-terrain utility vehicle was also missing and that a nearby fence had been run over, Sweeney said.

Cairns believes the utility vehicle was used to knock down the fence and then driven toward the adjacent power lines, Sweeney said.

The $18,000 utility vehicle was being rented by a subcontractor working on the solar-panel project and the grill belonged to the town of Barnstable, police Sgt. Mark Cabral said.
What are we in Arkansas? Someone seriously stole a Mack truck grill and a John Deere utility vehicle from the Barnstable dump? Is there an APB out for a guy with sleeveless T-Shirt and a camo hat? You just can't get any more redneck than this. We have enough problems on Cape Cod, we shouldn't have to worry about hillbillies. It might be time to start fingerprinting everyone who buys Busch Light 30 packs.
It's not enough that we have padlocks on the copper pipes in our outside showers? Now we have to worry about Larry The Cable Guy hitting us over the head with a Billy Ray Cyrus CD and snatching our Sudafed so he can cook some meth and drive around in his stolen John Deere all-terrain utility vehicle?
Close the bridges.
Facebook: The Real Cape
Twitter: Hippie - Insane Tony