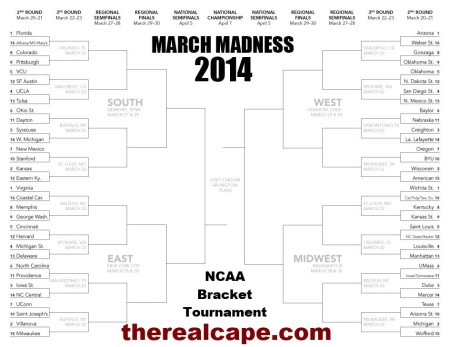 It's still very early but after day one of the tournament we've got Katie Meyer in 1st place with 15 points. Daniel Byrnes, Arthur Bonzarelli and Insane Tony are hot on her heels just one point behind and there are a bunch of people at 13.
The prizes are going to be as follows:
$200
$40
Entry fee refund
If anyone is having any trouble accessing their bracket page send us an email to info@therealcape.com and we'll get you sorted out. The brackets are automatically updated every hour so if you don't see your points in real time give it a little time to catch up. Also we've moved the login box to the bottom of the right sidebar now that we've started the tourney.
Facebook: The Real Cape
Twitter: Hippie - Insane Tony
More Articles From The Real Cape: