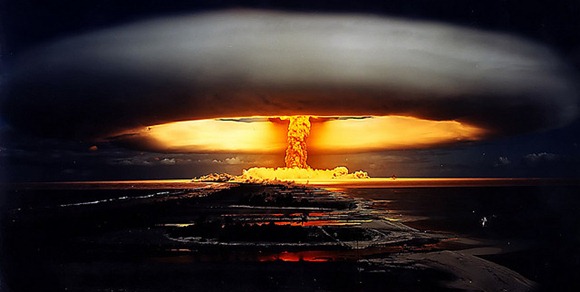 Here's an interesting little story. I don't recall getting the memo about potassium iodine pills being distributed in the first place, let alone the fact that they expired 3 months ago, but we do live pretty close to a Nuclear Power Plant.
PROVINCETOWN

— Potassium iodide tablets will be dispensed to Provincetown residents from 9 a.m. to 4 p.m. Tuesday, Dec. 10, at the Veterans Memorial Community Center, 2 Mayflower St.
The Mass. Dept. of Public Health recently replenished existing supplies of potassium iodide (KI) tablets to communities in Cape Cod and the Islands. KI is an iodide salt that has been approved by the U.S. Food and Drug Administration for use as a "thyroid blocking agent" to protect the thyroid should an emergency at a nuclear power plant occur that involves a release of radioactive iodine. The tablets can be used in addition to other public health protective measures, such as sheltering or evacuation. KI that was provided to communities in Cape Cod and the Islands in 2007 expired in September of 2013.
Are these tablets important you ask? Well let's look at the alternatives that are available to prevent having your skin melt off if Pilgrim Power Plant melts down. (Disclaimer: I'm not 100% sure that actually happens)
First is sheltering. Let me ask you something? How many of you know of a building that is a fully sealed environment in which all air flow passes through Hepa filters? Yeah thought so. That one is out.
Now for number two. I am pretty sure whoever came up with this has never once tried to drive off Cape on a Sunday in the summer.
Evacuation.
Are you fucking kidding me? If this is our other option then I want a potassium iodine filled key chain, actually scratch that I want two tablets sewed under my skin for safe keeping.
How on earth can someone write down the words Cape Cod and evacuation in the same sentence and not immediately punch themselves in the face? I'm really close to going on a Cape Cod Times level rant about Wicked Local. I guarantee whichever "staff writer" that wrote that article has never been to Cape Cod. How am I so sure you ask?
This…
KI that was provided to communities in Cape Cod and the Islands
IN? IN? Get the fuck outta here with that! I got news for you Wicked Local, you are not "local" if you say IN Cape Cod. You are never IN Cape Cod. Ever. You are ON Cape Cod. First you get all cute with that "Wicked" crap, then you tell us to just casually drive off Cape alongside every other resident all at once, and finally you top it off with an "in Cape Cod'?
Fuck off Wicked Local, you are officially on notice. Get your shit together.
P.S. Anyone saying to themselves that the threat of Nuclear meltdown is the least of our worries may want to read this.
Facebook: The Real Cape
Twitter: Hippie - Insane Tony
More Articles From The Real Cape: