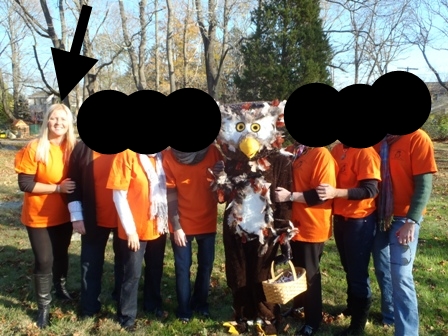 Capenews.net A Scituate preschool teacher did some early holiday shopping at some of the toniest shops at Mashpee Commons earlier this week, but she did not pay for a thing. Simone Christenson, 44, of Scituate was arrested on Monday afternoon on six counts of shoplifting after allegedly stealing more than $1,100 worth of merchandise from six stores. According to police reports on file at Falmouth District Court, Ms. Christenson allegedly stole merchandise from Vineyard Vines, Williams-Sonoma, Talbots, Pottery Barn, Chico's, and Village Trading Company.
Holy crap what a run. And Simone was NOT fucking around. She wen't straight to the "toniest" stores around.
For the second time recently I'm not sure what a word means. This one I am going to use my own deduction instead of looking it up. The only other form of the root word Tony I know of is the award. Tony Awards are synonymous with the gays, gays are fabulous, fabulous is expensive and fancy. So I am deducing that she went to the expensive fancy stores.
Simone just went on a TEAR through the commons toniest stores. You almost have to respect the balls such a massive operation takes. This is like some Mission Impossible scene. Just nonchalantly walking store to store stuffing food processors into Vineyard Vine sweaters and shit.
Here is the problem though, are there not stores in Scituate? You are next to Cohasset and Hingham for christ sakes. You've got some of the most Toni Toni Toni (has done it again) towns in Mass. to choose from. What made you come down to our peninsula to get all Winona Ryder and start stuffing merchandise down your yoga pants?
In the court files, Ms. Christenson lists her occupation as a preschool teacher at the Owl's Crossing Preschool in Scituate. Her photograph appears on the school's website.
There's no way this Simone Christensen possibly gets to keep that job at Owl's Crossing Preschool right? I mean no way you can trust that this klepto won't be hustling all the little girls out of their rings  in the 3 shell game. She's definitely greasing up the kids arms during nap time to slide off their rainbow loom bracelets.
She's probably got an entire fencing operation funneling all her goods up to Cohasset and Hingham like a reverse robin hood.
Simone Christensen, we of The Real Cape officially pull your visiting visa, you may never cross a bridge onto Cape Cod again. Our decision is final, and you may only appeal once (see below).
P.S. The ruling is based on the fact that you are a November on Cape 4. Maybe check back with us in a few months, depending on the weather you could be a February Cape 6. It's tough to tell by that picture, but you can definitely forget about May to October.
Facebook: The Real Cape
Twitter: Hippie - Insane Tony