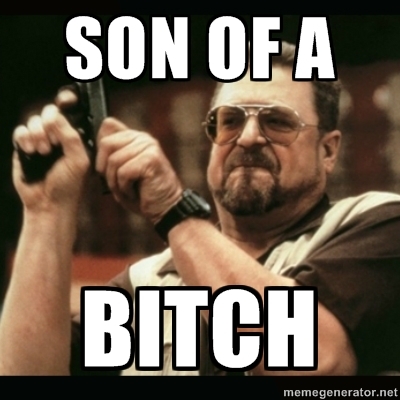 WickedLocal.com – Board of Health Chairman Job Taylor just resigned – effective immediately – he and fellow board member Augusta McKusick had come under fire for their treatment of fellow board member David Currier at his first meeting after being elected last month. A number of residents, as well as all five selectmen, asked the two to resign saying that uncivil behavior was not acceptable. McKusick resigned last week.
So we first commented on the story of Job Taylor calling his fellow BOH member David Currier a "son of a bitch" in a recorded meeting a few days ago. Well, now both he and the member he was talking shit with have resigned as they very well should have. I don't care who calls who a "son of a bitch". Hell, I don't care if the person you are talking about's mother is a Cocker Spaniel. The point is that you shouldn't be in charge of anyone's health if you aren't smart enough to understand how public forums or audio recordings work.
David Currier has to have set an all time record here no? The guy gets elected to the BOH and in his very first meeting, the chairman and a long time member are forced to resign after trying to belittle him? Game. Set. Match. I don't know about you but If I'm an Orleans resident I'm keeping David Currier's name out of my mouth from now on. The only person on earth with that kind of power over his adversaries speaking badly about him is Kim Jong Un. Job Taylor should thank his lucky stars that he's in America, pull that shit in North Korea and you and your family are getting fed to the dogs two days later.
Facebook: The Real Cape
Twitter: Hippie - Insane Tony