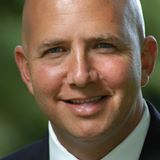 CapeNews.net – Geoff Spillane – A local shellfisherman's nearly four-year battle to farm oysters in Popponesset Bay took a bizarre twist last week when state Representative Michael A. Costello (D- Newburyport) filed an amendment to the state budget that would designate the 1.99-acre aquaculture grant a "special coastal resource sanctuary."

The budget, and the amendment, were approved by the Massachusetts House of Representatives on late Wednesday, and now proceed to the State Senate for review.
Newburyport is located more than 100 miles from Mashpee.

The amendment does not reference Mashpee or Popponesset Bay by name, but rather uses longitude and latitude to define the proposed sanctuary.

State Representative David T. Vieira (R-Falmouth), who represents Mashpee, said that the amendment never came across his radar screen and that he is interested in finding out what happened, and why Rep. Costello would sponsor the amendment. "I assumed that if he was working on an amendment that affected my district, that he would have talked to me. I would have expected that courtesy from him," he said.

"This whole thing smacks of impropriety" Mashpee town manager Joyce M. Mason said, adding that the town will be doing everything it can to stop the amendment from moving forward at the Senate level.
Well this is a total crock of shit. A rep from Newburyport files an amendment quietly tucked into the budget to designate waters in Mashpee as a "special coastal resource sanctuary"? Then he uses latitude and longitude instead of the names of the bay and town so that nobody realizes it? Oh and it just so happens that those waters have been part of a dispute over a proposed oyster farm for the last four years?  Michael Costello you sneaky son of a bitch!
Politicians wonder why people don't trust them? Well here is exhibit A folks. This is such an abuse of power it is absurd. The analogy used in the article above about someone trying to sneak a ball into a pocket when nobody is looking during a game of pool is perfect. Michael Costello needs to answer some questions on this one and be as transparent as possible if he expects to retain any ounce of credibility.
Why does he care about Popponesset Bay, which is 100 miles away from his district? What horse does he have in this race? Richard Cook is doing everything above board in his quest to open this oyster farm and going through all the proper channels. It is ridiculous that he has to face a shady politician that is obviously trying to sneak legislation by without anybody noticing.
It is nice to know our local rep. David Vieira is aware of this. Whether you agree with his politics or not, David's ethics and dedication to a transparent and accountable government are beyond reproach, hopefully he will ask Costello some very tough questions soon. We will be keeping a close eye on this situation because it is nothing short of an outrage.
Until then, maybe we should all go to Michael's Facebook Page to message him directly to ask why he is so concerned with our peninsula?
P.S. It just so happens that the people against this oyster farm are some of the wealthiest "residents" on Cape Cod. I'll let you connect the dots from there.
Facebook: The Real Cape
Twitter: Hippie - Insane Tony