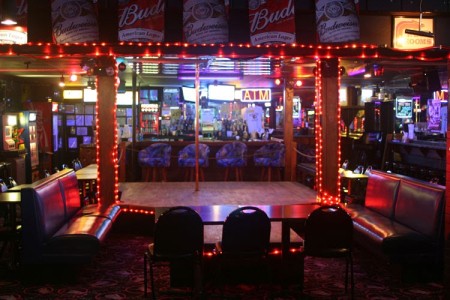 HYANNIS — The dream of a new performing arts center on Cape Cod has resurfaced.

Cape Cod Symphony Orchestra and Conservatory of Music and Arts officials announced plans Thursday for the latest iteration.

"We would envision a concert hall for the 21st century," symphony artistic director and conductor Jung-Ho Pak said.

The specific location and cost of the facility, or how exactly it will be paid for, are still to be decided, said Warren Marsh, president of Ocean Side Performance Center, the nonprofit organization formed in April to pursue the concept.

"The news about our effort is beginning to surface and we would like to be clear about what we are doing and why," Marsh said.
The fact that a performing arts center doesn't already exist here is a travesty. For 15 years the Boch Center For Performing Arts tried to jump through the hoops to build a facility in Mashpee but "Despite the best efforts to fulfill the mission to build and operate a world-class performing arts facility on Cape Cod, current circumstances prevent successful negotiations to obtain an appropriate site and come to agreement with civic leaders and governing agencies."
This is a microcosm of what it wrong with Cape Cod. How does a project like this not get the red carpet treatment? The powers that be should be bending over backwards for anyone willing to spend the time and money it takes to build a facility that brings culture and revenue to our area.
The only thing I can think of is maybe Mashpee figured they already have The Performing Arts Center at 100 Great Neck Rd? Maybe Mashpee has a law that they can only have so much culture, and since they already have the ballet they don't want to bring in a symphony that will directly compete?
Who needs another art center that attracts world famous symphonies and national talents when you can already go to the ballet and watch a girl named Bambi hang upside down on a brass pole while she simultaneously grabs two dollar bills between her toes? That's culture overload right there. In hindsight I guess it is a dumb idea, I bet nobody would even go to the stupid symphony unless Yo-Yo Ma was giving happy endings in the champagne room.
P.S. Is there any feeling more shameful than handing the girl working the Dunkin' Donuts drive thru a $2 bill at 7 a.m.? Awkward city.
P.P.S. Poor Ernie just wanted to do something good for his home town. RIP Ernie.
Facebook: The Real Cape
Twitter: Hippie - Insane Tony
More Articles From The Real Cape: