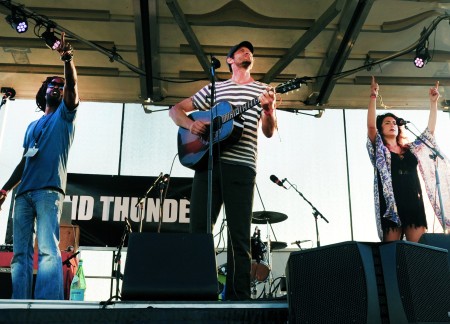 Oh yeah, summer is in full swing now. I don't know about you but I can't think of a better way to spend this weekend than being on the grass, in a park, in Oak Bluffs, listening to the likes of Will Dailey, Ryan Montbleau, The Parkington Sisters, Crooked Coast and many, many more.
Remember, re-entry is permitted so if you want to go take a swim, grab some whiskey at The Ritz or a Dirty Banana at Donovan's you are more than welcome to. Basically, this is like combining a day in Oak Bluffs with a music festival. Go ahead and try to go wrong with that combo, it's simply not possible.
For those of you on the main land, there's nothing better than starting the party on the boat over and keeping it going on the boat back, so get on your horse, get over there and get festy.
For more info and a complete list of acts: CLICK HERE
For tickets: CLICK HERE
Facebook: The Real Cape
Twitter: Hippie - Insane Tony
More Articles From The Real Cape: