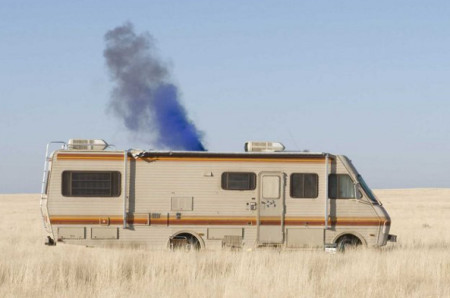 CapeCodOnline.com – Local police and the U.S. Drug Enforcement Administration this afternoon are on the scene of a Maravista Heights house that was a methamphetamine lab.

Two people were arrested earlier today in connection with the investigation at the 87 Chestnut St. home, which Barnstable police Detective Lt. Sean Balcom described as "toxic." The DEA's Clandestine Lab Enforcement Team is at the house to secure the volatile chemicals that are used in meth's production.

According to a Falmouth Police Department news release, the Barnstable Narcotics Unit noticed an uptick of methamphetamine use in Hyannis. That investigation discovered the drug was coming from Falmouth, and both departments did a series of undercover buys of the drug to determine where it was being produced.

Balcom said two individuals were arrested at around 9:30 a.m. today when they left the house. The house was raided by police at around 11 a.m.

Edward Rooney, 33, who lives at the house, was arrested and charged with possession with intent to distribute a Class B substance and carrying a dangerous weapon (a spring-assisted knife), according to the Falmouth Police release. Sean Mahavik, 25, who is homeless, was charged with possession with intent to distribute a Class B drug.

A 10-year-old child was in the car when it was stopped, according to the release. The child was living in the home where the meth lab was discovered.
Lock up the Sudafed we've got another epidemic on our hands! Come on Cape Cod, let's not start this shit. Just like we tolerate our tourist traps we've always had a bit of a tolerance for our drug addicts but not this crap, not here. Have you ever seen those before and after photos of what meth heads look like? We are a generally good looking peninsula and I'll be damned if we will let meth take that from us.
It's hard enough to deal with 137 year old drivers and rude fuckers from New York, I don't want to add running into a walking skeleton with a Yoda face at the liquor store into my daily routine. I can tolerate old, rude, dumb, mean and just about any other people you throw at me, but keep your ugly off my peninsula please.
P.S. That 10 year old will most likely grow up to be a completely well adjusted productive member of society. Talk about giving your kid the best chance to succeed in life.
Facebook: The Real Cape
Twitter: Hippie - Insane Tony
More Articles From The Real Cape: