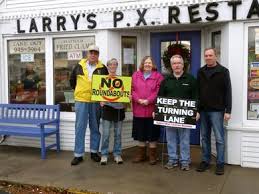 CHATHAM — There's no doubt how business owners in the West Chatham village center feel about the recommendations for the section of Route 28 from Barn Hill Road to George Ryder Road. Just drive along the .2-mile stretch and read the signs.

Last week more than a dozen signs opposing the draft proposal, which calls for two roundabouts and elimination of the center turning lane, went up along the highway. The signs read "Keep the Turning Lane" on one side and "No Roundabouts" on the other.
Move over occupy Wall Street we've got ourselves a real protest going on up there in Chatham. It can't be long before the Chatham S.W.A.T. team starts clearing the area with tear gas. You just can't take risks with public safety and this thing looks like it's getting out of hand.
More importantly though, what is this "no roundabouts" crap? What are we in Glastonbeckenburyshireham? This isn't England Mary Poppins it's Massachusetts and we have ROTARIES. Go smoke a fag behind a dustbin with some cheeky bugger and kiss my arse ya limey bastards.
P.S. Protesting "roundabouts" in Chatham has to be the absolute epitome of old white people problems.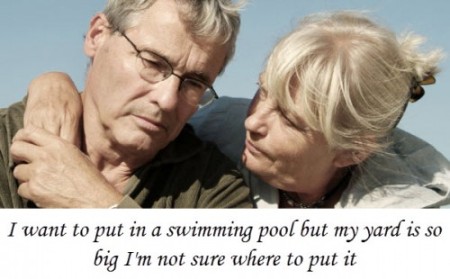 Facebook: The Real Cape
Twitter: Hippie - Insane Tony